First, there are so many albums that I left off of these lists. I put a few honorable mentions at the end, but there are still so many great albums I'm leaving off. 2009 was a great year for music. I used play counts as one of the measurements of "Best" which really just means "Favorite" to me. Feel free to disagree or pass your list on in the comments section.
—

Parken
Han Bennink Trio
[Amazon]
Bennink with Joachim Badenhorst, bassclarinet/clarinet, and Simon Toldam, piano. Covering one of my favorite tunes, Fleurette Africaine from Money Jungle, was a good start. But really, there isn't a bum note on this whole album. And the last track with vocalist is haunting and may be my favorite track. If you didn't pick this one up, you most definitely should.

The Visitor
Jim O'Rourke
[Drag City | Amazon]
Chances are when O'Rourke touches something, my ears find it to be gold. This is one long instrumental piece (split to two for the LP) that winds it's way through solo and layered acoustic guitar passages, and larger group sounds. KILLER.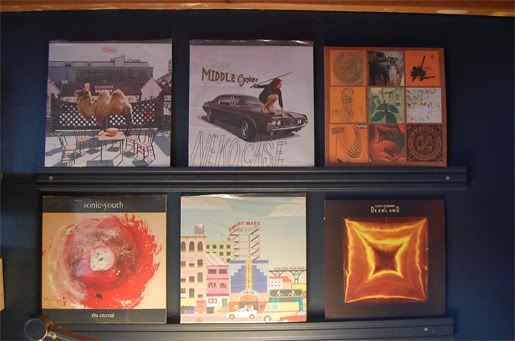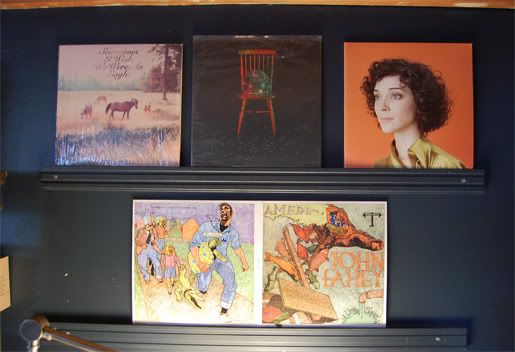 FAVORITE PACKAGING
America [Reissue], John Fahey
[4 Men With Beards |
Dusty Groove
]
FAVORITE REISSUE I'D NEVER HEARD
Rock: …For the Whole World To See, Death
[Drag City]
Jazz: Codona Trilogy, Codona
[ECM]
Honorable Mentions
Rock:
Sonic Youth, The Eternal
Dirty Projectors, Bitte Orca (which I left off because I think it's the most overrated record of the year)
Yo La Tengo, Popular Songs
Animal Collective, Merriweather Post Pavilion
Jazz:
Herculaneum, Herculaneum III
Donny McCaslin, Declaration
Paolo Fresu & Uri Caine, Think
Other posts you may like: