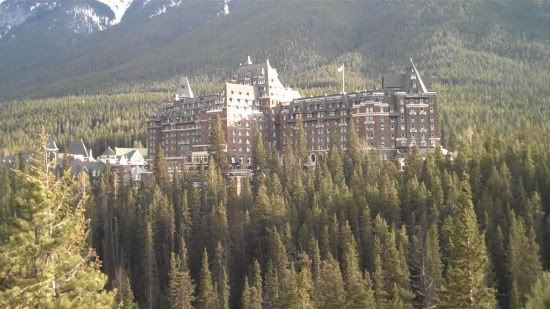 The Banff Springs Hotel. Rumor has it that The Shining was filmed here. Sadly, it's not true.
We played my new large ensemble piece yesterday morning. It was fun — it needs some work, but everyone (roughly 60 musicians) got to play, and I told them honestly what changes I would make and got input from them. So I'll make some edits and we'll play it again next week.
I gave a short talk on writing, with some assignments, and Clarence talked about professionalism, time management and practicing. He says ever since he had Solato (Little Penn 2.0) he's been thinking a lot about Time Management.
Did a short set with Hank Roberts, Jeff Parker, Robert Rodriguez, Matt Brewer, Donny and Clarence. These guys did an incredible job on music that was new to them and I feel really lucky that they are here to share their wisdom this week.
Informally showed Spark of Being in the theater. Wow, first time I've seen it, very intense. Looking forward to seeing this come out and playing it in shows this fall.
There are two or three elk that have decided that the lawn outside the music building is the place to be. They make a remarkable site, large and scruffy. The main room for music sessions here has a full wall of paneled windows, which makes for an astounding view, but causes occasional distractions when these friends come around. Haven't been able to capture on camera… yet.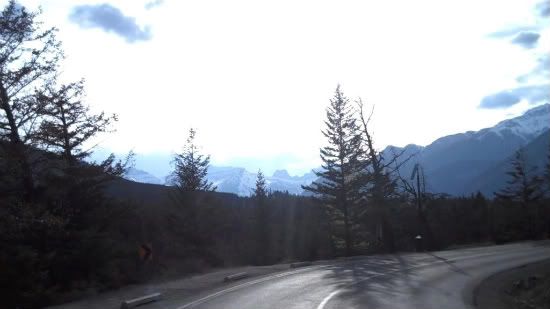 On Tunnel Mountain Road.
Other posts you may like: