This one did me just fine.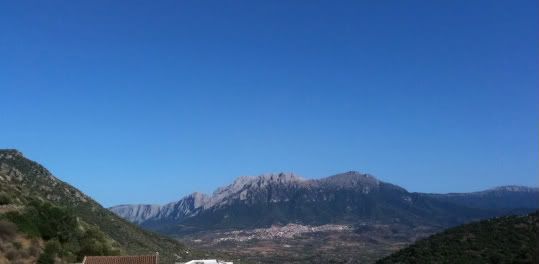 The view from my practice room in Nuoro, Sardinia. Practicing while preparing for the sextet concert with Enrico Rava, Paolo Fresu and members of Paolo's quintet. Also had the chance to work on composition with the seminar there. Many new composers and instrumentalists. Paolo has been directing this workshop for 22 years. His quintet has been together for 26 years. Amazing.
Just prior to that, at a Brass Ecstasy summit meeting in Eilat:
Vincent Chancey, Nasheet Waits, Marcus Rojas on the veranda. Photo by David Rubin.