More sounds from around towns.

Some friends in Australia are running the Listen / Hear Collective. It's fun stuff, of all varieties. Worth checking out — right now there's a free track up by The Grid, called Commodore 64. I remember him well. If you're over there take a look at the whole site, lots of great new music.
This summer I ran into Becca Stevens on the road and really enjoyed hearing her latest, which you can put in your ear here.
I wasn't familiar with some of the musicians on her record, and I started hunting around for banjoist Liam Robinson. Which led me to his work as a composer with the Red Light Ensemble. Liam's page is laid out here, with audio excerpts of two of his pieces as well as links to scores you can read in real time.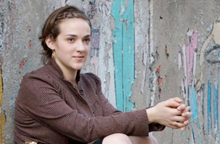 More audio from Red Light at this page, which includes old Spectralist favorite Gerard Grisey.
Last week's comment by Rich led me to Toshimaru Nakamura, represented well here with video as well as here with an interview about onkyo.
In Paris this summer the vibraphonist Frank Tortiller turned me on to the great early vibraphone/entertainer Teddy Brown. Must be seen to be believed.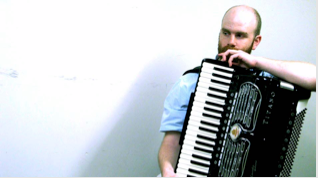 Last but not least Greenleaf blog reader Greg hipped me to the upcoming release from Randy Weston. The sound samples are great, and I'm sure the record will be even better.