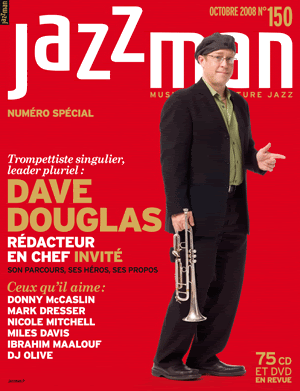 Dave looking somewhat French on the cover of Jazzman
This is a special issue for which he was the guest editor. It contains great pictures and coverage of Greenleaf artists and many others, as well as Dave's choice of twelve all time great jazz tracks and a selection of Francis Wolff photos of Dave's favorite trumpeters.
If you are visiting us from France for the first time, Bonjour et bienvenue!
Other posts you may like: