I'd like to tell you how I met Bennie Maupin. But first let's go back about 35 years. I had just graduated from high school, and was obsessed with two amazing albums by Herbie Hancock entitled Mwandishi and Crossings. The innovative band on these recordings featured Bennie Maupin on bass clarinet, soprano sax, and flutes, Julian Priester on trombone, Eddie Henderson on trumpet, Buster Williams on bass, Billy Hart on Drums, Patrick Gleeson on synthesizer, and Herbie Hancock on keyboards. When the band came through LA and played at the Lighthouse in Hermosa Beach, I made a pilgrimage every night. Unbeknownst to me, my soon-to-be colleagues Nels and Alex Cline were doing the very same thing. Somewhat later I discovered an ECM album by Bennie Maupin entitled "The Jewel in the Lotus" and I had a similar reaction to that music. I've since discovered that TJITL has been an inspiration to a great many musicians I've known over the years.
Now let's fast forward to 2004. My 50th birthday was coming up, and I wanted to play a concert with friends, and perform music that had been especially influential. So, I organized a band to cover Mwandishi and Crossings. As we were getting ready to play, I looked out into the audience and who did I see? None other than the great Bennie Maupin sitting there with a big smile on his face. Talk about a trial by fire! After the gig, Bennie and I spoke briefly, he gave me some music to listen to, and we agreed to have lunch the following week. After listening to Bennie's music, I asked him to give me a chance to release it into the world with the personal care and attention it deserved. I knew he would have no trouble getting a record deal with any number of labels, but I felt I could do something very special for him by paying attention to the sound of the recordings, the quality of the packaging, and providing the right kind of promotion. Bennie took almost a year to check me out get back to me. I will always be grateful to him for giving me the opportunity to work with him.
Bennie was coming out of a very fertile period of his life, during which he had been practicing, composing, studying, and putting his vast career into context. Here's a guy who had performed and recorded with Miles Davis, Herbie Hancock, Horace Silver, McCoy Tyner, Lee Morgan, Freddie Hubbard, Jack DeJohnette, Eddie Henderson, Andrew Hill, The Headhunters, Marion Brown, and many others. But because he had decided to spend some personal time honing his craft, some people thought that maybe he had disappeared from the scene. Bennie had far from disappeared, but for those few people who thought he had, his first CD for Cryptogramophone called "Penumbra" put him back on the map in a big way. This is an album that Bennie had produced himself, but I like to think that Alex Cline and I assisted in some small way by creating what I think is the most beautiful CD package I've seen anywhere on any label. Penumbra features Bennie on a host of woodwind instruments including bass clarinet, tenor saxophone, soprano saxophone and alto flute, as well as piano. Darek Oles creates wonderful textures on the bass, Munyungo Jackson plays percussion, and Michael Stephans plays the drums.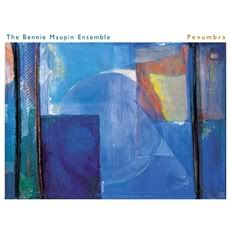 Bennie Maupin has always had a lively career in Europe, and over the years has developed a connection with some wonderfully talented Polish musicians with whom he tours frequently. When Bennie brought me a recording of this band that had been recorded in a basement in Zakopane, Poland, I thought that the music was spectacular, but that the recording didn't adequately represent the music. Together we hatched a plan to record Bennie's Polish band in Warsaw, the experience of which was one of the highlights of my life.
The album that came from those Warsaw recording sessions is called "Early Reflections." It features Bennie on bass clarinet, tenor and soprano saxophones, and alto flute, Michal Tokaj on piano. Michal Baranski on bass, Lukasz Zyta on drums, and Hania Chowaniec-Rybka on vocals on two tracks. Among the many wonderful compositions and improvisations on this CD is a new version of "The Jewel in the Lotus" the song from the original album that had been such a huge influence on my musical life. What an honor it was to be present in the studio when a great artist like Bennie Maupin recapitulates one of his many crowning achievements after 33 years, in a way that is completely different, yet just as fresh and meaningful as the original.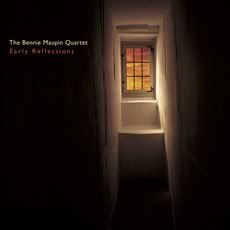 Bennie and I have had our ups and downs. There are some things I wish I could have done better for him. However, it has been one of the greatest honors of my life to assist him in putting his music out into the world. Thank you Bennie for giving me the opportunity to work with you.
Bennie Maupin will be interviewed live by Ben Ratliff on Wednesday, November 12 at the Los Angeles Public Library, as part of the ALOUD lecture series.
Other posts you may like: