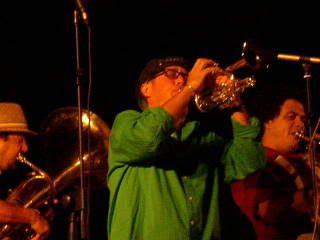 I can't read Fiasco or Cobra II or Seymour Hersch because I get too angry and feel powerless. We actually have all the power.
I get even more aggravated when people say 'oh but the American people spoke in the 2006 election cycle.' Sorry. Bush and Cheney are still in power. They've got over a year to go. That's scary.
But MUSIC, now it was a great year for that ! Maybe (to paraphrase Leonard Bernstein) we play louder and more passionately in response to such "interesting" times.
Thanks to all the wonderful musicians I had the privilege to work with this year:
Ralph Alessi
JD Allen
Ray Anderson
Vicente Archer
Ab Baars
Jan Bang
Joey Baron
Adam Benjamin
Han Bennink
Steven Bernstein
Luis Bonilla
Cecil Bridgewater
Cameron Brown
Taylor Ho Bynum
Uri Caine
Roy Campbell, Jr.
Steve Cardenas
Gerald Cleaver
Greg Cohen
Scott Colley
Sylvie Courvoisie
Andrew Cyrille
Rob Deemer
Tobias Delius
Mark Dresser
Orrin Evans
Peter Evans
Mark Feldman
Joe Ferla
Clark Gayton
James Genus
Marcus Gilmore
Ernst Glerum
Mark Gould
Jerry Granelli
Eric Harland
Stefon Harris
Andre Hayward
Thomas Heberer
Tristan Honsinger
Eddie Henderson
Bobby Hutcherson
Deron Johnson
Geoff Keezer
David Krakauer
Gene Lake
Oliver Lake
Joe Lovano
Giorgio Magnanensi
Matmos
Donny McCaslin
Brian McWhorter
Mark Micklethwaite
Misha Mengelberg
Michael Moore
DJ Olive
Mary Oliver
Zeena Parkins
Jeremy Pelt
Matt Penman
Clarence Penn
Jason Price
socalled
So Percussion
Joshua Redman
Eric Revis
Marcus Rojas
Renee Rosnes
Roswell Rudd
Barry Shiffman
Warren Smith
Martial Solal
Marcus Strickland
David Taylor
Martin Taxt
Nasheet Waits
Wolter Wierbos
Wilmer Wise
Nils Wogram
Miguel Zenon
John Zorn
Some books I enjoyed this year:
Copland 1900 – 1942 with Vivian Perlis
Copland 1943 – 1990 with Vivian Perlis
Doo-Dah!: Stephen Foster and the Rise of American Popular Culture, Ken Emerson The Rest is Noise, River of Shadows, Rebecca Solnit Mr. Wilson's Cabinet of Wonder, Lawrence Weschler His Excellency: George Washington, Joseph Ellis Team of Rivals: Doris Kearns Goodwin The Year 1000: What Life Was Like At The Turn Of The Millennium, Robert Lacey & Danny Danziger Genghis Khan and the Making of the Modern World, Jack Weatherford Free Culture: The Nature and Future of Creativity, Lawrence Lessig This is Your Brain on Music, Daniel J. Levitan The Long Tail, Chris Anderson
Some ideas ahead:
Blue Nile: The Music of Randy Weston (with Geoff Keezer, Nasheet Waits, Marcus Rojas, Luis Bonilla, Donny McCaslin) January 5, 2008 at Abrons Art Center.
Magic Circle (with Mark Feldman and Scott Colley) at Winter Jazz Fest, January 12, 2008.
Han Bennink Quartet at Midway, new joint on the Lower East Side! January 16.
Misha Mengelberg Quartet in Philadelphia January 18!
SFJAZZ encounters Wayne Shorter. I've written an original piece, Secrets of the Code, and arranged Wayne's piece Aung San Suu Kyi.
DD & Keystone: Moonshine Live at the Jazz Standard. You guessed it:
A week of overnight file delivery straight to your drive. Plus other US dates to be announced.
Don Cherry's Symphony for Improvisers in Paris April 2, with Roy Campbell, Henry Grimes, Andrew Cyrille, Mixashawn, JD Allen, Hill Green.
April: The Quintet goes to Europe.
Banff Workshop with Yosvany Terry & Afro-Cuban Roots, The Bad Plus, Wayne Krantz, Ambrose Akinmusire, Laurie Frink, Miguel Zenon, Clarence Penn, Donny McCaslin, Ingrid Jensen, Rudresh Mahantappa, Prasanna, Dan Weiss, Thomas Morgan, Hugh Marsh, Joe Ferla, Andy Milne, and others. Apply Now!
Currently composing a suite of Big Band music for the NDR band plus special guests Joe Lovano, James Genus and Clarence Penn. Premiere is July 5, 2008 in Salzau at JazzBaltica Festival.
Festival of New Trumpet Music NYC September 14 – 28, 2008!
New Year. New Music.
May 2008 bring you peace, love, and light.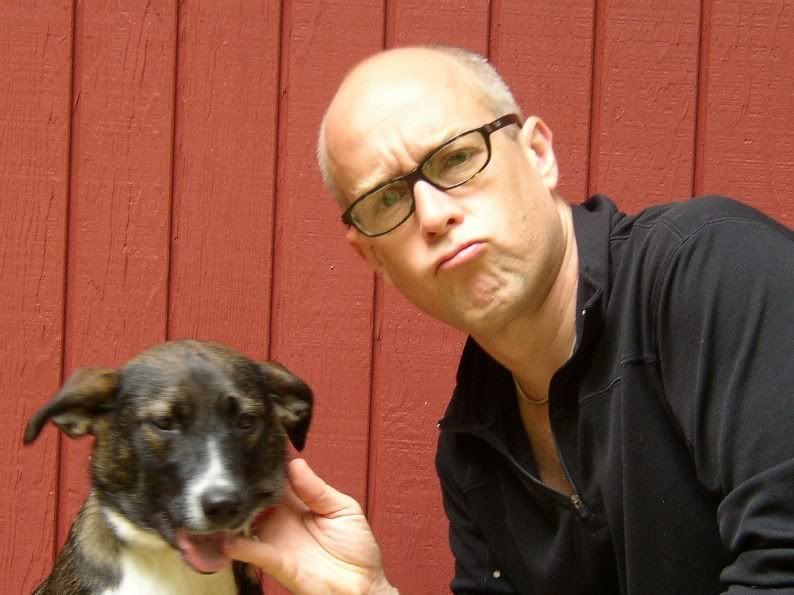 Other posts you may like: